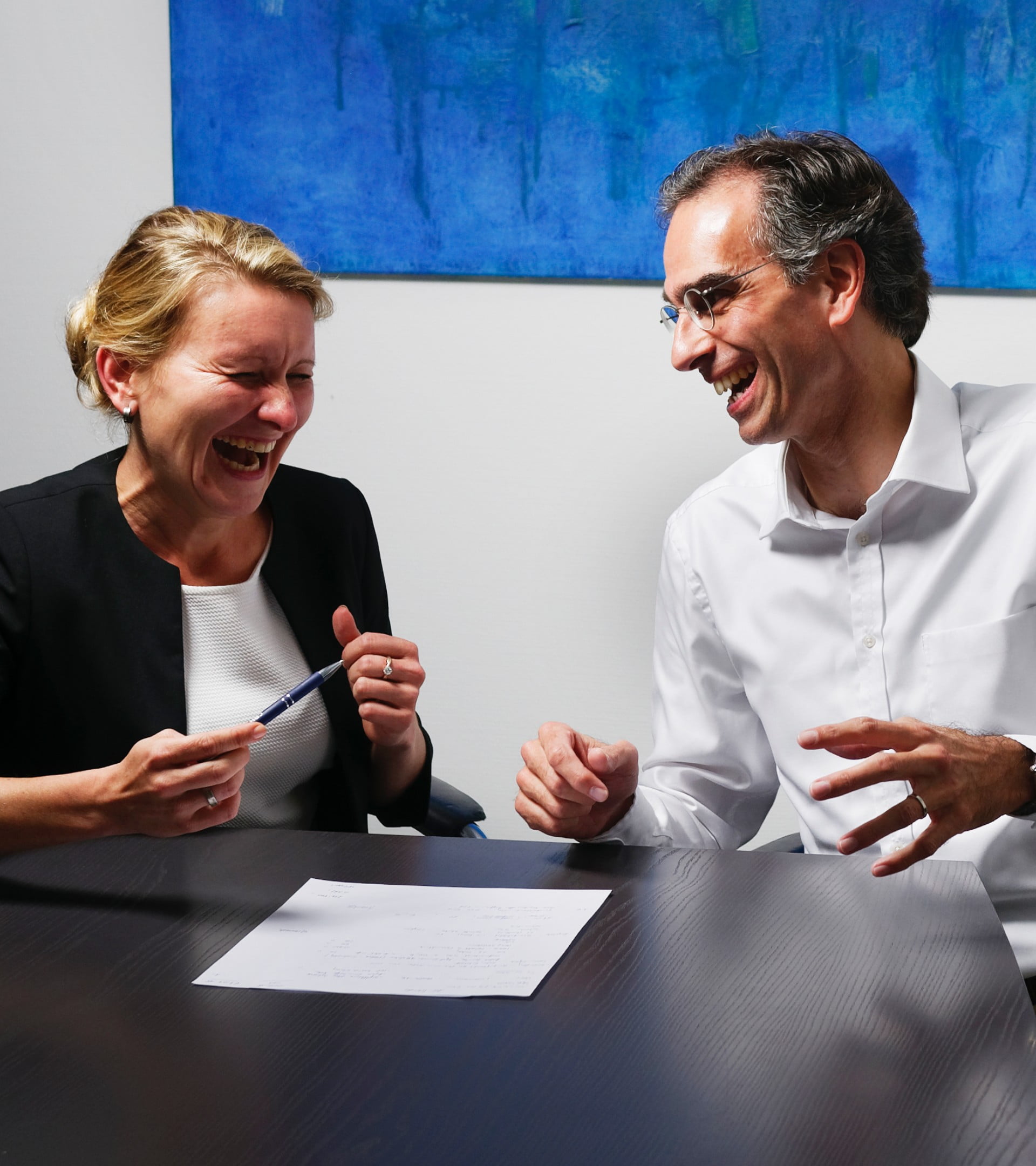 3.1
Your start and development
We offer the right entry level for everyone and will always work to promote your individual development.
Starting at and growing with COMPLION
We believe in the continuous development of our employees. That's why we will actively support you in the application process as well as in your personal growth through our mentor program.
Joining and developing, the process in seven steps
A: Application process
Interest
You are interested in COMPLION
You have the impression that you might be a good fit
You want to know more about us and our projects
Interview
You get in contact with us by mail, phone or via social media
We make an appointment (in person or by videocall)
We have the chance to get to know each other and decide that there is a position for you at COMPLION
Contract
You receive and review the employment contract
We negotiate, you accept, and we both sign
We prepare for your first day with us
B: Development process
Mentor
You use the first day get to know your new environment
You have a mentor who is responsible for your personal career coaching
Your colleagues are expecting you and are looking forward to meeting you
Project
Your first project with a client is coming up
Tasks are planned and distributed together in the team
Your work for your first client begins
Responsibility
After a short time, you have already been assigned your own tasks
The successful completion of these tasks and how this is done is your responsibility
You take decisions that are critical to the success of the project
Growth
You are able to master complex professional tasks
You take on your first leadership roles
You take responsibility for additional interdisciplinary tasks (such as innovation and product development)
KickON – Jump into practice with COMPLION
Coffee is made by the coffee machine and boring repetitive work is (almost) a foreign word in our demanding project-focused environment.
No matter whether you jump into practice with COMPLION as a work experience student or intern within the KickON framework, we offer you hands-on experience. During your time with COMPLION, you will learn from your experienced colleagues and develop both personally and professionally.
We put great importance on direct involvement in projects and so offer the perfect platform for expanding your technical and commercial skills as well as for getting a feel for the day-to-day work of a consultant.
ThesisON – Solve real business problems with COMPLION
You want to use your thesis not only to develop professionally, but also to solve real business problems and create real added value? Then ThesisON is just the right thing for you.
You can find information about our different business areas and possible topics on our website.
Based on this, think about a topic proposal and together we will see how we can incorporate this into our projects. It is also possible to combine your thesis with an internship.
StartON – Find optimal starting conditions with COMPLION
You want to start your professional career after the successful completion of your studies or your vocational training? Then StartON offers you the ideal starting conditions to put theory into practice.
Discover your passion for consulting in one (or more) of our areas. Our mentoring concept and "learning on the job" approach allows you to take on exciting tasks from the very beginning and grow every day. We consult on many different topics - at COMPLION you can find out which areas suit you best.
People wanting to change career are also welcome. We value the diversity that people from different disciplines bring - so don't be afraid to get in touch with us.
CareerON – Develop new perspectives and career opportunities with COMPLION
You've already gained experience in various areas and would like to develop further? Expand your professional knowledge through our projects or get to know new topics.
With us, you have the opportunity to contribute your personal strengths and to develop them further. Bring your ideas to COMPLION, lead exciting projects with us and develop innovative solutions for our customers.
People wanting to change career are also welcome. We value the diversity that people from different disciplines bring — so don't be afraid to get in touch with us.