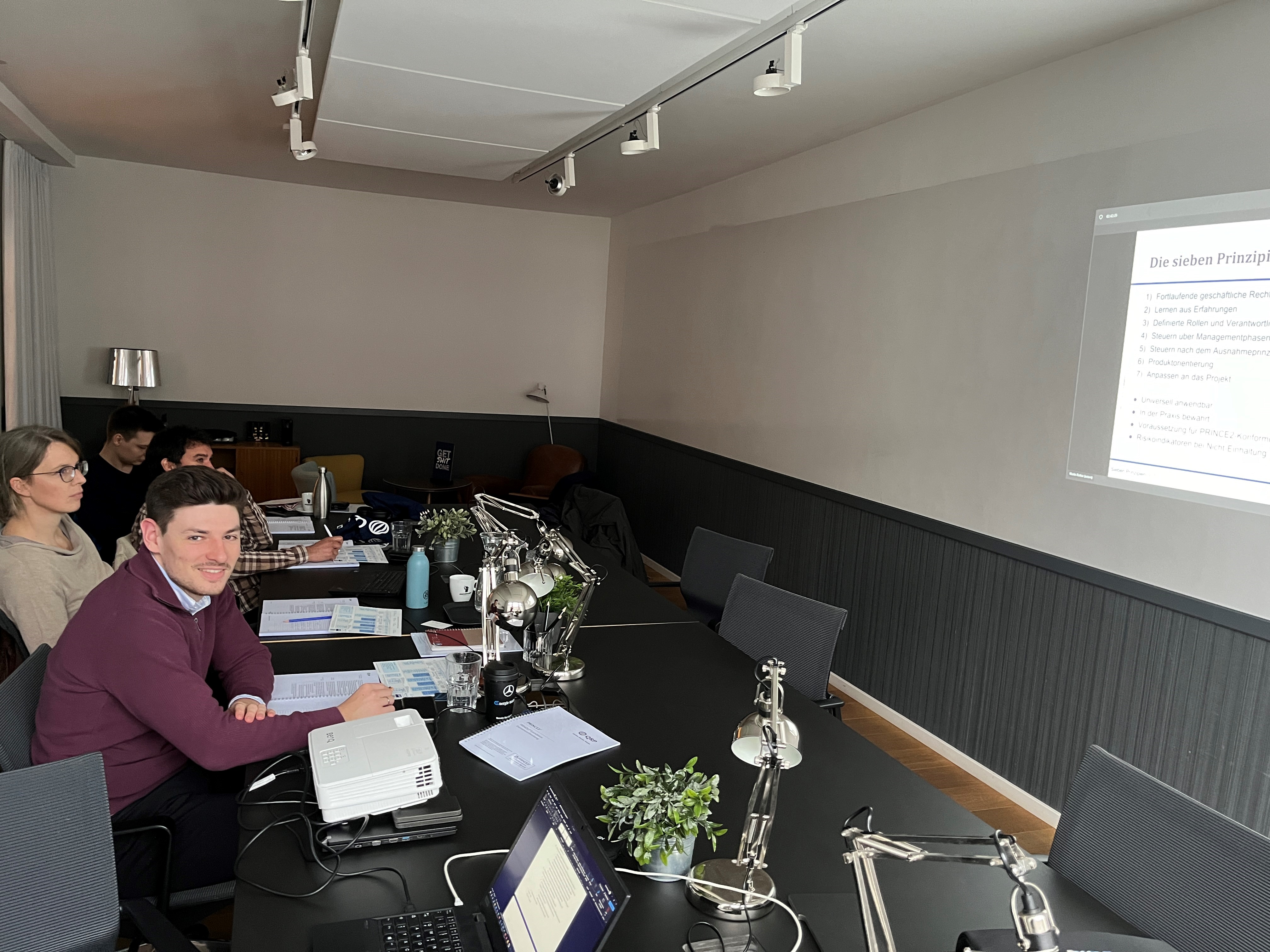 09/11/2023
What PRINCE2 and carnival have in common
When people in Cologne talk about Prince shortly before 11 November, everyone probably thinks of the carnival prince. After all, Cologne's fifth season is just around the corner. We also had our encounter with PRINCE this week, although in this case PRINCE stands for PRojects In Controlled Environments. Find out what PRINCE2 and carnival have in common in this blog post.
What is PRINCE2?
PRINCE or PRINCE2 (hereinafter referred to as the Foundation) is a recognized project management standard developed by the Central Computer and Telecommunications Agency (CCTA). In 2023, AXELOS, as the owner of the method, published the seventh edition. The basic structure of seven principles, seven practices (previously topics) and seven processes has been retained. The "People" chapter, which deals with topics such as culture, collaboration and communication in the project, has been added. In addition, agility & sustainability as a project performance goal and digitalization & data as a critical success factor for projects have been integrated into the method.
PRINCE2 and carnival
Even though carnival parades are annually recurring events, they have a project character in terms of planning and organization. In the following, we therefore attempt a practical, somewhat humorous application of the seven practices of the PRINCE2 Foundation to the organization of carnival parades:
Business case: Before the parade, it's time to check the cash flow. Carnival clubs finance themselves through membership fees, entry or participation fees, donations, entrance fees or special offers for non-members. Only what is available can be spent.
Organization: Parades don't organize themselves. Carnival has a project management team called the "Organizing Committee".
Quality: The quality of the throwing material should of course be carefully tested in advance.
Plans: Precise planning is required to ensure that all participants are ready at the right place in the procession on Rose Monday, that the prince reaches his destination in the light of day and that there are enough sweets available during the parade.
Risks: A lot can go wrong at a major event like this. If you are aware of the risks, you can prepare for them. Some risks are easy to accept, e.g. when the Cologne triumvirate turns into a triumvirate of two (as happened this year when the Cologne maiden had to take a break on the Friday after Weiberfastnacht).
Changes: Carnival parades take place in public spaces. Changes to the course of the procession can therefore never be ruled out.
Progress: Rome was not built in a day. A carnival procession is not organized in one day. It is important to monitor whether all preparations are on schedule. Next year, Women's Carnival is on February 8, and Rose Monday is on February 12.
So, let's hope that the organizing committee at PRINCE/Prinz also thinks about project management standards. Otherwise, they are welcome to contact us. Because as of this week, the majority of our consultants are PRINCE2 Foundation certified. Coupled with our many years of practical project experience, we are also happy to provide you with advice and support for your IT projects. Just get in touch with us.
Written by: Felix Baran