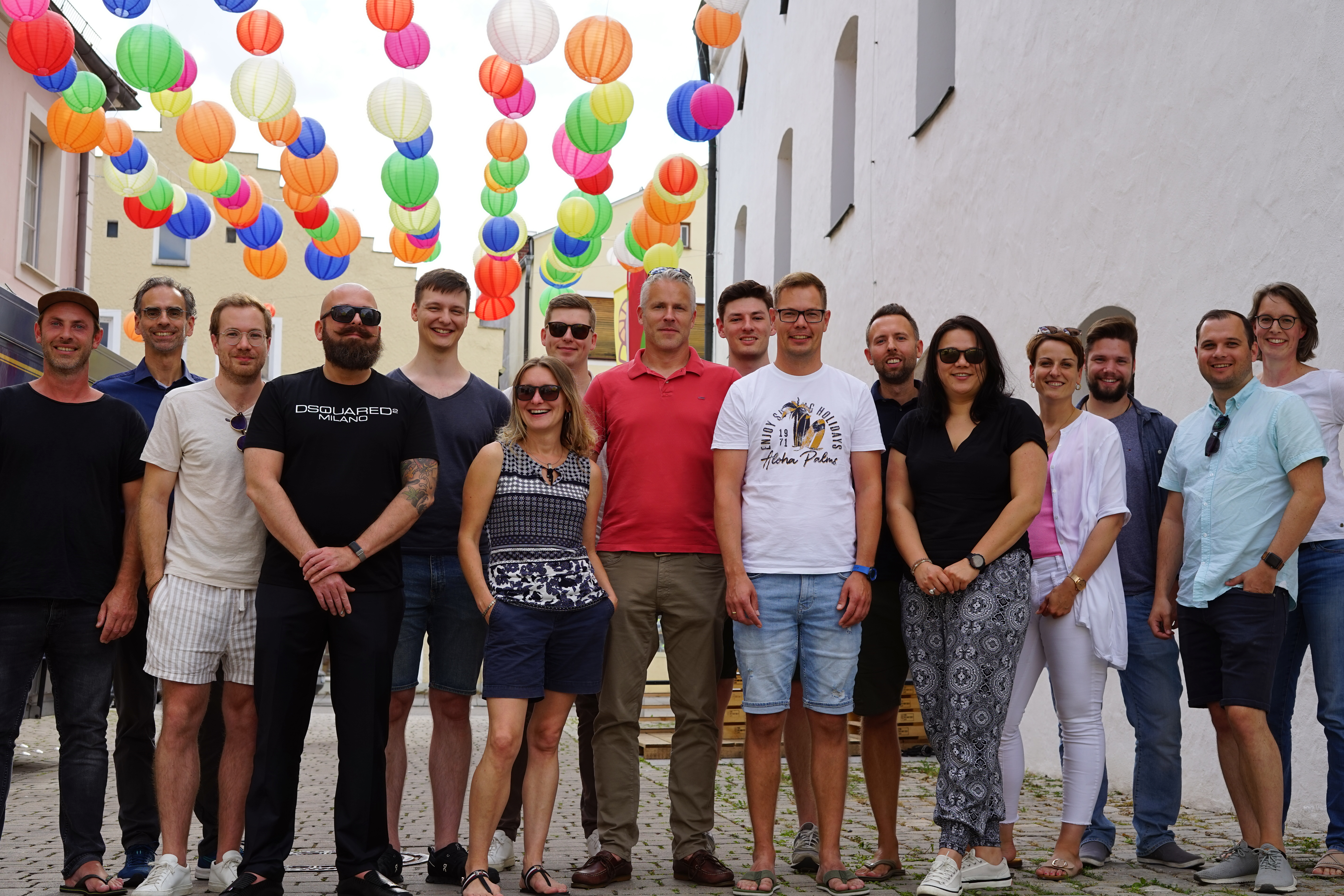 21/07/2022
TeamOn: Complion travels to Beilngries in the Altmühl Valley
The ideal setting for business and fun
We traveled to the south of Germany, to Beilngries, where the Altmühl flows at its slowest. We were particularly taken with the old town with its beautiful houses, hotels, small stores and beer gardens. Here, between the business part of the event and our sporting highlight, canoeing, we were able to seek shelter from the midday sun in the shade of the cafés and enjoy an iced coffee or two.
In the evening, Beilngries captivated with a freshly renovated beer garden, which, with the attached brewery, let the finest creations come out of the tap. Food was not neglected either, and we were able to enjoy the local delicacies of Bavarian cuisine. What particularly caught my eye as a North German: a great preference of various restaurants for dishes with herring.
First the work, then the relaxation
The business part of our team event took place in the (fortunately air-conditioned) conference building of the hotel. In addition to presentations on cyber security and provider management, the future strategic direction of the company and the possibility of employee participation in Complion AG were discussed.
Canoeing fun on the Altmühl
The sporting part of the event took place, in the old Complion tradition, on the water. With canoes, we set out in teams of three and four to paddle from Kipfenberg to the Kratzmühlsee. The picturesque nature on the banks of the river as well as the shallow current made the trip, with a lunch break in Kindingen's beer garden, a relaxing experience with just the right level of activity needed at 27 degrees Celsius. And those who still hadn't had enough of the water after three hours of canoeing could cool off afterwards in the Kratzmühl lake or in the hotel pool.
Beilngries – always worth a trip

Now we come to the part where the North German author has to admit how beautiful and idyllic Bavaria is. Beilngries, the Altmühl river and the whole surrounding area offered us an excellent opportunity for team building, working on the company, and relaxing in nature. Complion organizes at least one team event every year and each time it is a great experience for everyone involved.
If you also want to go on a trip with us, then take a look at our career page!