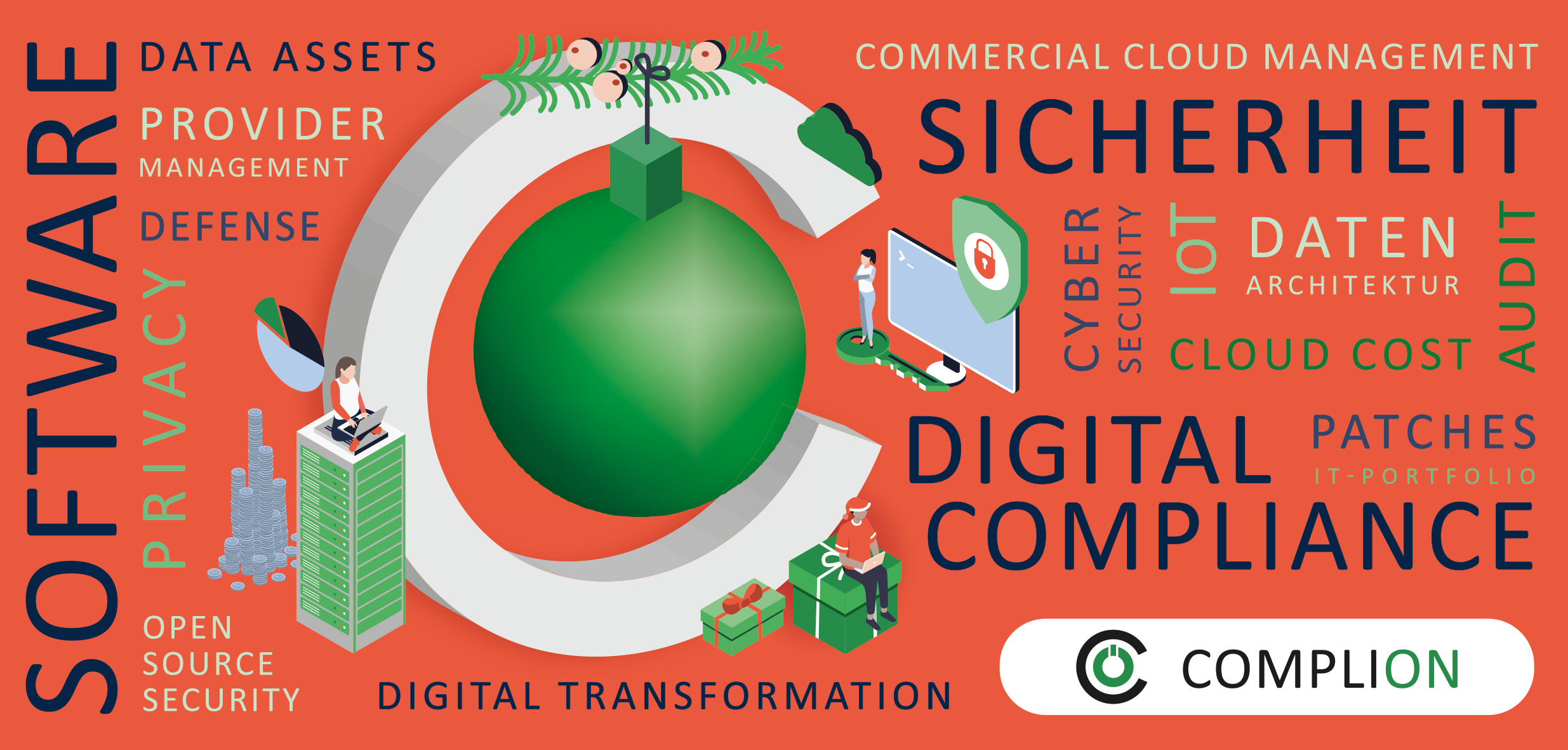 15/11/2023
Strengthening customer loyalty through customer relationship management in compliance with data protection regulations in the run-up to Christmas
Christmas time is approaching once again and you want to thank your business partners for the successful cooperation in the past year, but you realize that you have to laboriously collect the contact data again. Customer relationship management can be helpful for this and other use cases. Read this blog post to find out what customer relationship management is and why data protection aspects also need to be taken into account.
What is Customer Relationship Management?
Customer Relationship Management, or CRM for short, refers to the strategies, technologies and practices that companies use to manage and analyze their interactions with existing and potential customers. The aim of CRM is to strengthen customer loyalty, increase customer satisfaction and ultimately increase the company's sales and profitability. Specialized software is often used to support CRM, which brings with it a host of opportunities but also challenges.
Opportunities through the use of software in CRM
Improved customer relationships: CRM systems help to manage customer information in a centralized way, making it easier for employees to access important data. This enables personalized and efficient interaction with customers, which leads to improved customer loyalty.
Increased efficiency: By automating sales, marketing and customer service processes, companies can work more efficiently. This saves time and resources as recurring tasks are automated.
Better analysis and reporting: CRM systems allow customer data to be analyzed in order to identify patterns and trends. This facilitates informed business decisions and enables more accurate reporting.
Centralized data management: All relevant customer information is stored in a central location, resulting in consistent and accurate data management. This reduces errors and misunderstandings in customer management.
Customer loyalty and customer satisfaction: Through personalized interactions and tailored offers, companies can increase customer satisfaction and build long-term customer relationships.
Challenges in the use of software in CRM
Complexity and high implementation costs: CRM systems can be complex due to their range of functions, which is why the introduction of a CRM system can involve considerable costs, including software licenses, training and possibly adjustments to existing processes.
Resistance to change: Employees may show resistance to the introduction of CRM systems, especially if it means changes to their daily work processes. Successful integration therefore requires a careful change management strategy.
Dependence on data quality: The effectiveness of a CRM system depends heavily on the quality of the data entered. Inconsistent or inaccurate data can lead to errors and inefficient business processes. Continuous data maintenance is therefore necessary.
Data protection concerns: The collection and storage of sensitive customer information requires strict security measures to ensure data protection guidelines. Data breaches can also lead to significant legal damages.
Deep Dive: Challenges with data protection in the context of CRM
Ensure that your CRM system complies with legal requirements, especially with regard to data protection laws such as the General Data Protection Regulation (GDPR) in the European Union or comparable laws in other regions. Ensure that the processing of personal data is carried out in accordance with legal requirements. Inform your customers about what data you collect, how you process it and for what purpose. This information should be easily accessible and understandable. Observe the principles of transparency and information obligations in accordance with data protection regulations. Obtain customers' consent before processing their personal data. Ensure that consent is voluntary, informed, specific and unambiguous. Also take into account the possibility for customers to withdraw their consent at any time.
Process personal data only for the specified and legitimate purposes. Avoid collecting data that is not needed for the intended purposes. Collect only the information that is necessary for the intended purpose. Limit the amount and scope of data collected to ensure data minimization.
Implement appropriate security measures to protect the confidentiality, integrity and availability of the data collected. This may include encryption, access controls and other technical security measures. Carry out Data Protection Impact Assessments (DPIAs) where necessary to assess potential risks to the rights and freedoms of data subjects. This is particularly important for large-scale processing operations or processing operations that present a high risk to privacy.
Grant customers the right to information about the data you have stored. Ensure that you are able to process requests for information, correction, deletion or transfer of personal data. Clarify whether and to what extent personal data is transferred to third parties. If third parties are involved, make sure that contractual agreements ensure data protection.
Raise your employees' awareness of data protection issues and implement training programs to ensure that they understand and comply with data protection regulations. If necessary, appoint a data protection officer in accordance with legal requirements. This is particularly necessary in larger companies or those with extensive data processing.
Compliance with these data protection principles not only helps to meet legal requirements, but also strengthens customer confidence in the security and integrity of their data. It is important to consider data protection as an integral part of your CRM strategy and to review it regularly to ensure that all regulations are complied with. If you need assistance with this, our experts will be happy to help you. We wish you every success with your Christmas preparations and a pleasant Advent season.
Author: Christoph Busche