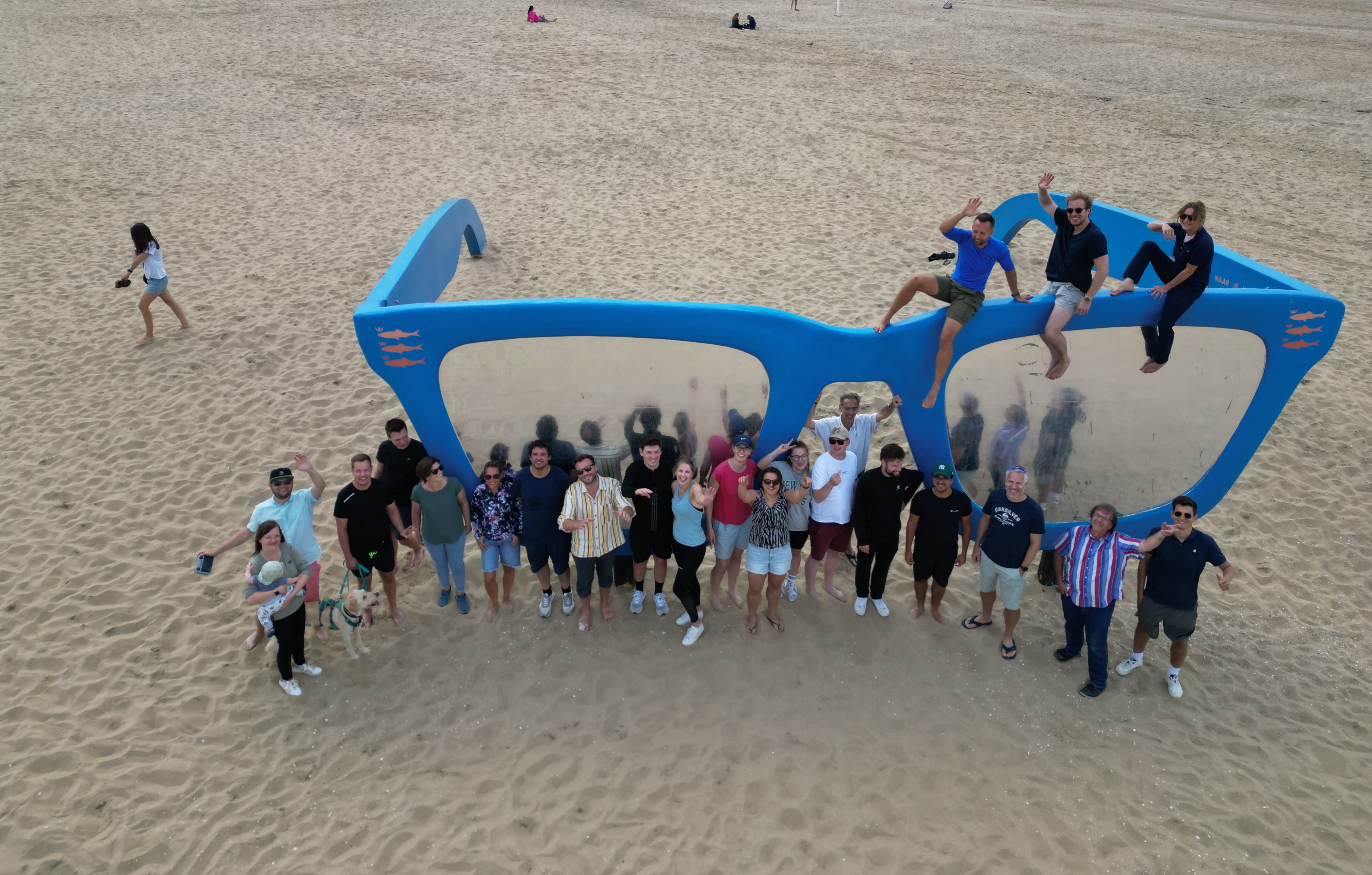 30/08/2023
WorkatiON in The Hague
This year's WorkatiON took place from 21.08 to 25.08. Most of our colleagues arrived already on Monday. We had booked ourselves into The Social Hub - Coworking and Hotel for the whole week. The infrastructure offered us optimal conditions to be able to do our project work from there as well. On Monday evening, a WorkatiON briefing with lots of useful information about the process and the city took place as part of a get-together. Afterwards, we ended the evening together with a few drinks.
From Tuesday on, we were on site in almost full team strength. After the work was done, a sightseeing tour through The Hague was on the agenda. As is typical for the Netherlands, we explored the city on bicycles together with a guide. We learned a lot of new things about the royal house, the institutions for the protection of the rights of the people, and the embassy and government buildings.
After Wednesday was free for leisure in addition to work commitments, Thursday morning was reserved for a joint team meeting. Here, work results on various internal topics were presented and discussed. In the second part, we trained our improvisation skills in a workshop under the guidance of Wouter Hollander from Theatersport Den Haag.
In the afternoon we continued at the beach of Scheveningen. There we tried to surf our first small waves under guidance. Afterwards, we sat together in a beach bar for a long time with delicious food and drinks.
On Friday, we also went to Scheveningen again. This time we competed in small teams in different games with Expedition Robinson. The games required speed, skill and cleverness. In direct competition, the ambition of all participants was aroused in order to claim the overall victory.
During a joint dinner in the city, we reviewed the impressions of the week and all agreed that this was definitely not the last WorkatiON at Complion.
You want us to reserve a room for you at the next WorkatiON? Then check out our careers page for information on how to join us. We are looking forward to your application.
Author: Christoph Busche